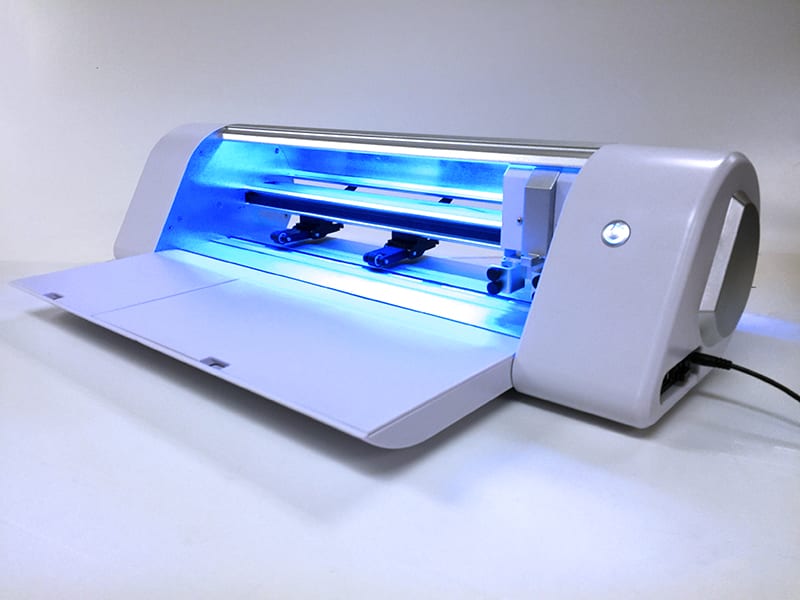 ---
(1) User Manuals:
There are two KNK Force User Manuals: one is based on C3 and the other is based on SCAL. Both are available in PDF format. Note that you may need to refresh your browser screen to see the latest version of these manuals:
KNK Force with C3 User Manual
Updated: September 5, 2017

KNK Force with C3 User Manual

Latest C3 Update
KNK Force with Sure Cuts A Lot User Manual
Updated: August 29, 2017

KNK Force with SCAL User Manual
21 de septiembre de 2017

KNK Force Manual del Usuario en español
20 de octubre de 2017 Capítulos 1-7, 11

KNK Force con SCAL en español



---
(2) Latest Recommended Settings:
Updated: August 25, 2017:

KNK Force Rotary Tool Calculator

KNK Force Settings for Blade Cutting

KNK Force Settings for Accessories

KNK Force Settings for the Rotary Tool


---
(3) Video Support:
---
(4) Other Tutorials:
Hardware Instructions
Reseating the SD Card or Replacing the Raspberry Pi in the KNK Force
Flashing the SD Card (C3 Installation Guide)
Software Instructions
Cutting to the KNK Force from Sure Cuts A Lot
Performing Dual Head Operation in Sure Cuts A Lot
Performing PNC Calibration in Sure Cuts A Lot
Controlling Where Shapes Will Cut in Sure Cuts a Lot
Applications

Embossing Aluminum on the KNK Force
Cutting a Vinyl Record on the KNK Force
Carving a Rubber Stamp
---
(5) Getting Help:
If you have a problem with your KNK Force, please start a support ticket here: http://knkusa.com/support-ticket-request/ or call KNK USA at 800-268-3672. If you do not have a response within 24 hours, post back here with your Ticket Number and I will contact KNK USA directly myself.
---
(6) User Forums and Groups:
The following groups are available for posting questions about your KNK Force and sharing experiences:
KNK Force Facebook Group

KNK Force Yahoo Group

KNK USA Forum

Klic-N-Kut Yahoo Group


---
(7) Other Useful Links:
Cutter Punk: Darrel Farris's Support Page for the KNK Force

KNK Force Blades: Link at KNK USA for blade purchases

KNK Force Accessories: Link at KNK USA for accessory purchases

KNK Force Wish List: submit your suggestions and review those from other owners
---